This project was super simple to make and it only cost me $1! Yes, you heard me right, $1! When you like to decorate for the seasons, the money can start adding up quickly, that is why I always try to make a few Halloween home decor pieces of my own. If I can make something for cheaper, I will, and I will show you how too! Here is my Easy DIY Ghost Garland Tutorial.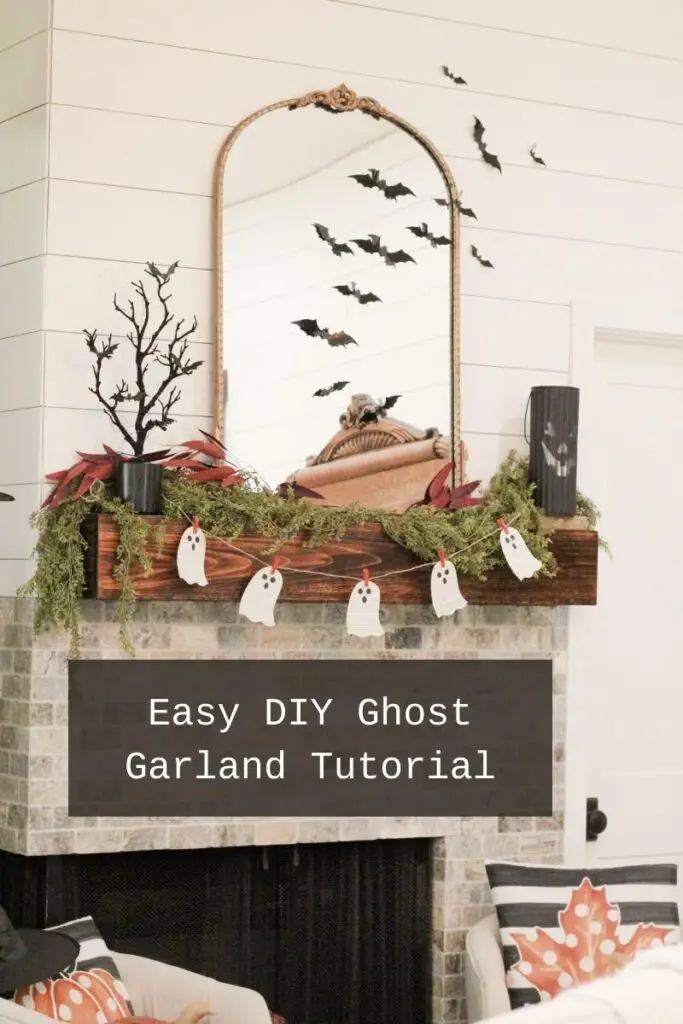 I am loving all the cute ghosts this Halloween season. I may need to do a few more DIY ghosts projects before Halloween is here. We will see what else I come up with for ya! I really love how this Easy DIY Ghost Garland turned out. I may be a little obsessed with it! It was the perfect addition to my Halloween mantel.
NEUTRAL HALLOWEEN DECOR
I have to be honest, I normally don't decorate for Halloween. This year, I decided to start and I am surprised at how much I am loving it. My Halloween decor is still neutral overall – shocking I know! I am not a super spooky, scary Halloween decor fan. There is nothing wrong with the spooky stuff if that is your vibe, but Halloween decor can really be done is so many ways. I like a more neutral and cute vibe. That is when I came up with this Easy DIY Ghost Garland Tutorial. I am in love with it! I am going to show you how easy it is to make.
Even our puppies, Oreo and Bo liked the Halloween mantel decor.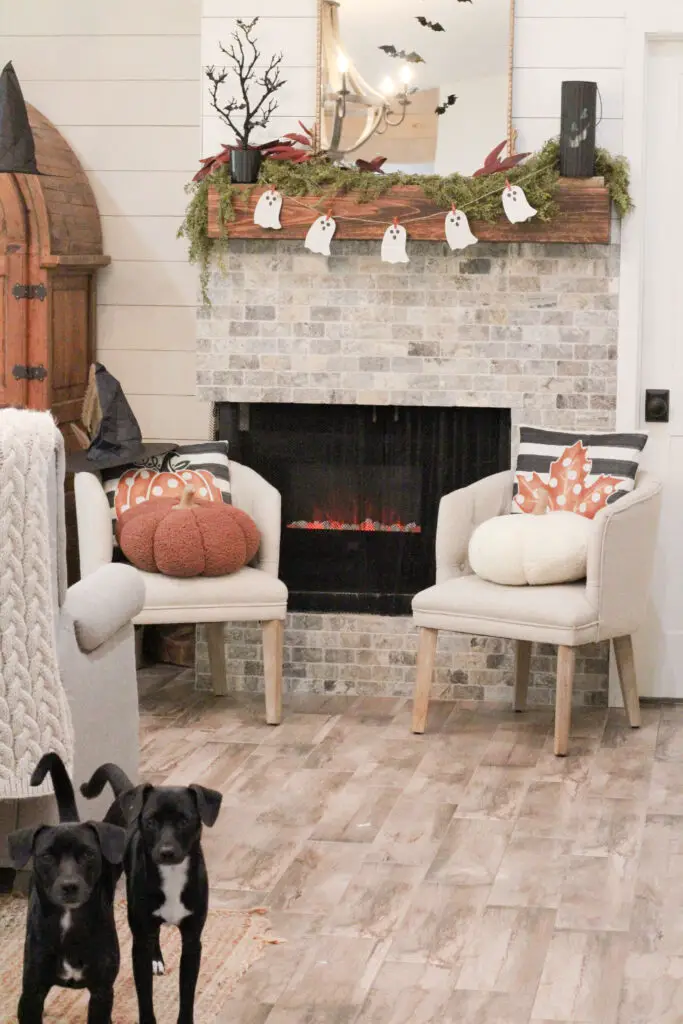 MATERIALS FROM DOLLAR TREE
The only materials I had to purchase I actually found at the Dollar Tree! They had a little kit that came with 8 tiny rainbow colored clothes pins and burlap string for $1. All the other materials were completely free. Who doesn't love a super cute Halloween decor piece for only $1?! Now, if you wish to purchase the tiny clothes pins on Amazon you can also find them there as well. They have higher quantities and different color options. I did purchase the ones from the Dollar Tree, but decided to spray paint mine orange to go with the Halloween theme, and because I already had the orange spray paint.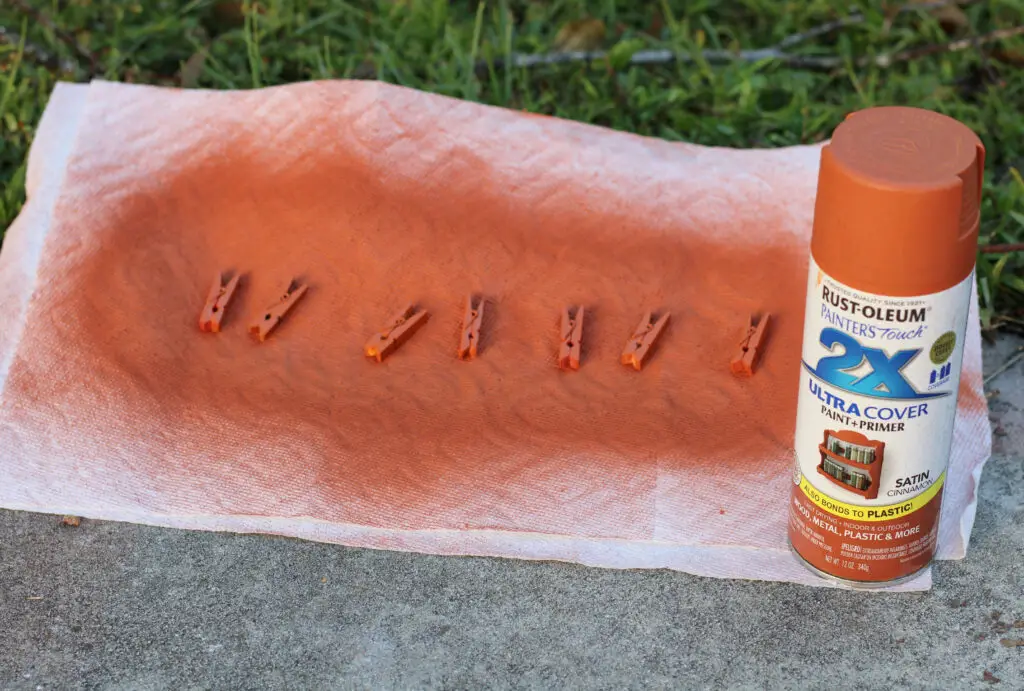 This is also a great reminder to checkout other stores, maybe stores you normally don't go to. The Dollar Tree has a lot of crafting supplies and things you can get creative with. I love browsing there to see what fun ideas or projects I come up with.
MATERIALS AND SUPPLIES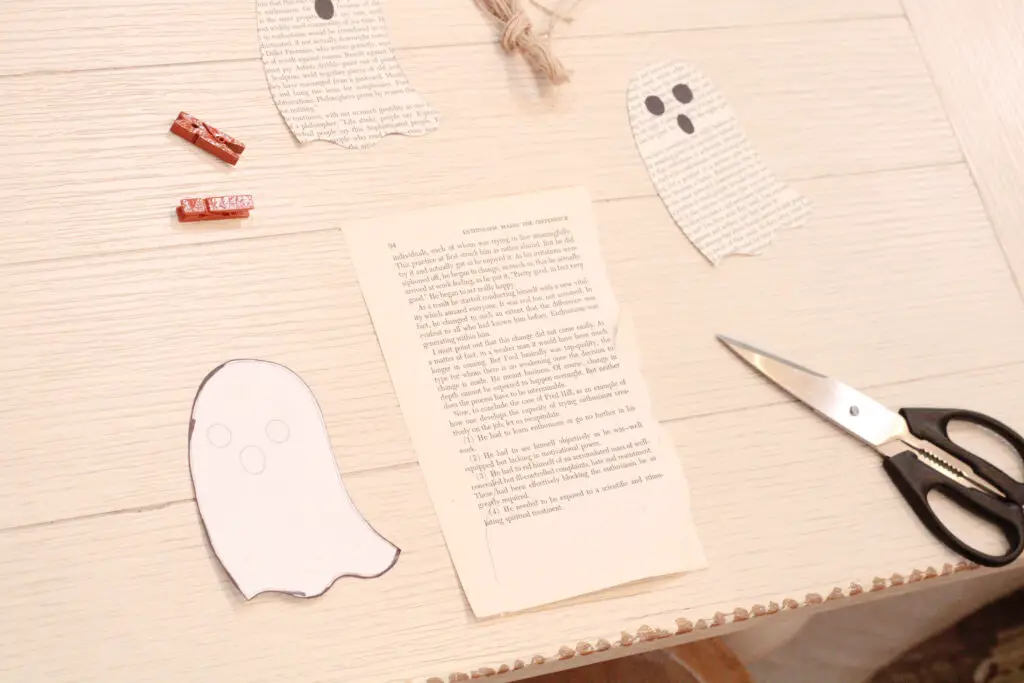 This post contains affiliate links, as a participant in the Amazon Services LLC Associates Program, an affiliate advertising program designed to provide a means for us to earn fees by linking to amazon.com and affiliated sites at no cost to you. See my full disclosure here.
A free ghost outline or drawing printable. Here is the exact one I used, linked here.
Book pages (You need one book page per ghost you are making. I used 5 pages).
Scissors
A black sharpie
Burlap string or string of your choice
Orange Tiny Clothes Pins (I used 5 for my mantel)
Spray paint (Only if you buy a color clothes pin you don't like and want to change it)
MATERIALS FROM AMAZON: SHOP THE LOOK
If you do not have a Dollar Tree near you or just prefer to get your supplies from Amazon, I wanted to give you a few cute options I found of the tiny clothes pins for this Easy DIY Ghost Garland project.
Black Tiny Clothes pins linked here. The black would go nicely with this garland and you wouldn't have to paint them.
Wood Stained Tiny Clothes Pins linked here. These are fun and neutral and you can use them for other garlands or projects in the future.
White Tiny Clothes Pins linked here. If you want white to blend in with your ghosts so that they are not the focal point, then these white ones are a great option.
EASY STEP BY STEP INSTRUCTIONS:
Step One: Find a free ghost printable drawing or outline. Just type into Google "ghost drawing" and pick the style that you like best. Once selected, print it out. Make sure it is the right size that you want or resize it. Cut the ghost template out so that it will be ready to trace with on the next step.
Step Two: Trace ghost template onto the book pages. Now that you have your ghost template, trace onto the book pages. A shortcut is to trace on the top page only, then put all the book pages in a pile and cut them out together. That way you don't have to cut them out individually, it saves you time.
Step Three: Draw the faces onto the ghosts. Take your black sharpie marker and draw the faces onto each ghost. You can pick whatever face style you would like.
Step Four: Pin the ghosts to the string using the clothes pins. Take your burlap string and lay it out onto a table. Then layout your ghosts so that you can see your spacing. Once you are happy with your spacing, go ahead and take the clothes pin and pin the ghosts to the string. That's it! How easy was that?!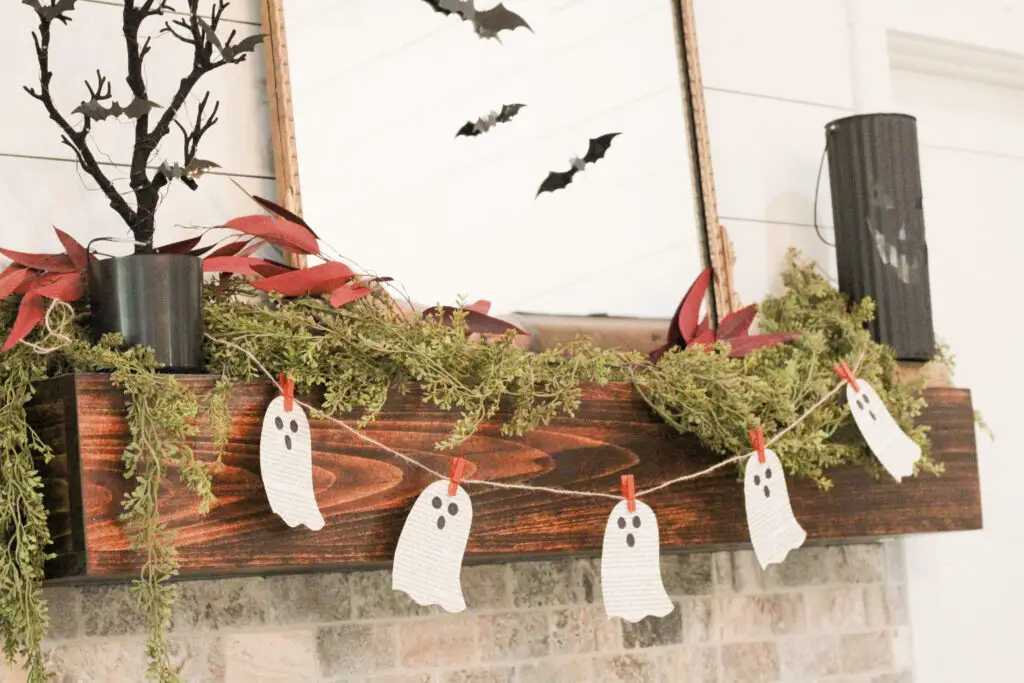 MAKING THINGS INSTEAD OF BUYING
There is just something about being able to say I made that. I love filling my home with DIY Projects and crafts that I made, it just feels more special and surrounds me with things that I created. 
Also, it saves you money. This Easy DIY Ghost Garland only cost me $1 to make. If you can get the same look for less, why not? Of course, I am going to show you how to do it too! 
EASY DIY GHOST GARLAND TUTORIAL
I hope you loved this easy DIY ghost garland tutorial and it gave you some fun Halloween inspiration. If you end up making it, let me know in the comments below. As always, go create, have fun, and "find the beauty within your home." Thanks for stopping by our Faux Florida Farmhouse today and every day! We love having ya! Until next time friend.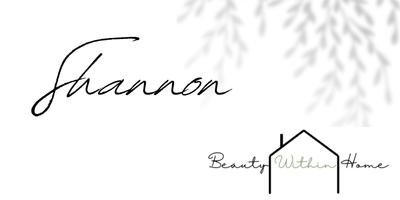 FIND THE VIDEO TUTORIAL HERE:
FIND MORE HALLOWEEN DIY PROJECTS HERE: 
FIND MORE OF OUR DIY PROJECTS FOR YOUR HOME HERE: