Meet Shannon from Beauty Within Home
Finding the "beauty within" our every day life and in our faux Florida farmhouse: adding character and charm to our builder grade home, natural beauty and living, and plenty of DIY projects along the way.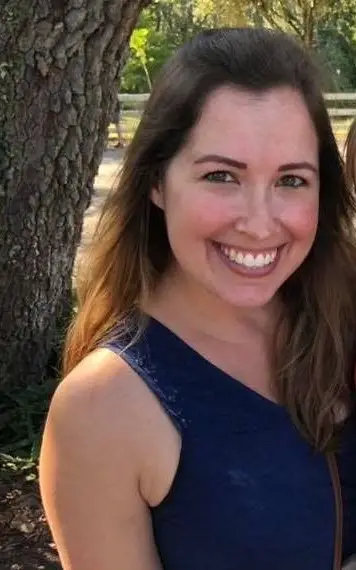 Hello, I'm Shannon!
Welcome to Beauty Within Home, a place where I share my passion for decorating, DIY projects, and natural living. If I can do something for cheaper I will, and I will show you how too!
My hubby and I live in Orlando, FL. My dream would be to own land and have my very own farmhouse. In Orlando, land is a lot of money! So I am a big believer in creating and finding the beauty within what you have. Currently, we live in a builder grade home that I call my Faux Florida Farmhouse. I have added my own character and charm and will show you how you can do the same to your own home.
About Me
First and foremost, my family is everything to me. My husband and I have been married for 12 years. We have 2 beautiful children, a boy who I lovingly refer to as "my little tornado" and then there is my daughter who is "my rule follower." All three of my children (hubby included) are my biggest blessing in this life!
I am a VPK teacher and absolutely love it! Teaching brings me a lot of joy.
I love to decorate and I am constantly moving things around my house. If you don't believe me just ask my hubby, I may drive him a little crazy. Ha!
I am always thinking of a creative idea or project for our house. Again, ask my hubby since he is the Chip to my Joanna and has to execute my projects, that I think he should lovingly refer to as "amazing ideas."
Writing is a passion of mine. When my friends and family kept asking me how I did this project or where I got this décor item from, I thought why not start my own blog and help others find my "amazing ideas" as well. Which would allow me to write along the way. That is how Beauty Within Home blog was created.
I have a passion for using natural beauty products, remedies, and consuming whole foods.
I hope this blog can help bring great content to you readers which I like to refer to as our "farm family." I hope it helps you find the "beauty within" your house, or project, or just this crazy world we currently live in.
Thanks for stopping by our Faux Florida Farmhouse today and every day! We love having ya! Until next time friend.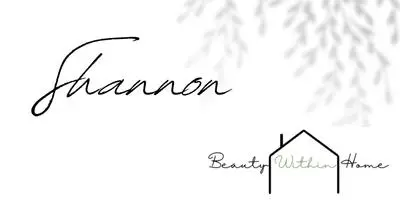 A few fun facts about me:
I married my first big crush from middle school. I may or may not still have some notebooks with "I love Michael Ward" written in them. We have been married for 12 amazing years.
Baby goats make me happy! I am not sure my HOA will approve me owning any but I am hoping to wear them down!
I am a twin, but we are not identical.
Brand new to the Beauty Within Home blog? Get some of my most popular content here:
Cheap and Easy DIY Farmhouse Door
Stripping Furniture With Oven Cleaner